Tatami mat recommended for your room
This Tatami mat is a firm and durable Tatami mat like a traditional Japanese Tatami.
You will be able to create a refreshing and healing space with calming colors.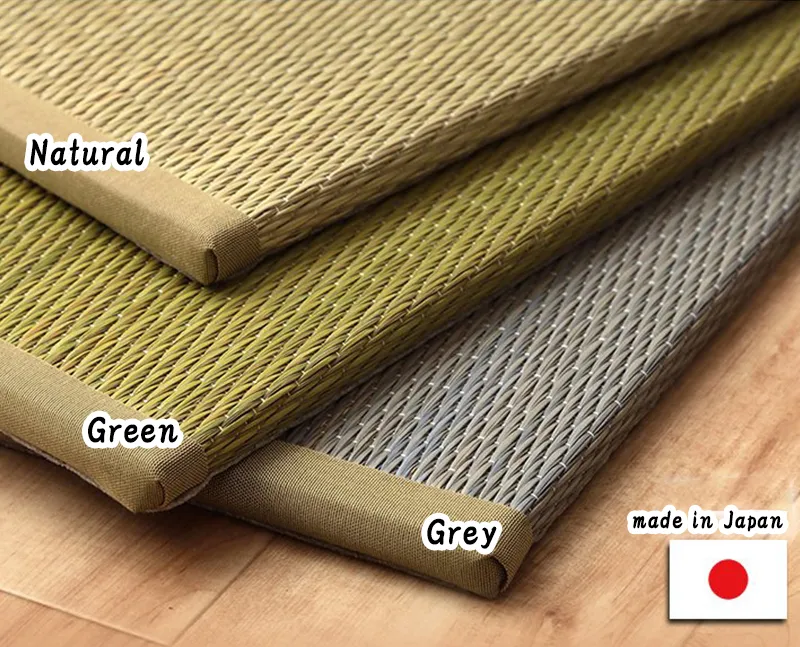 Tatami mats are lightweight and easy to install
Tatami mat weighs about 2.2kg.
It is easy to carry, so you can easily change it into a modern Japanese-style room in a short time.
The material inside the Tatami Mat is a sturdy wooden board. Therefore, there is moderate weight and hardness, and stability is high.
We also recommend that you keep the Tatami mat permanently in your room.
The back side of the Tatami mat is amazing!
It is supposed to be used on flooring.
Therefore, the non-woven fabric on the back has been treated to prevent slipping.
Non-woven fabric is a material that does not easily damage flooring.
And the Tatami mat is easy to clean!
Compared to Tatami's rug type, it does not collect dust easily, so it is easy to clean with a vacuum cleaner.
Easy to match the atmosphere of your room!
It is a calm color Tatami mat.
The outer frame is a two-sided type, and the colors of the outer frames are all the same so that they can be easily combined.
Choose your favorite color from 3 colors.
In addition, since the outer frame of the Tatami mat is firmly fixed, the Tatami Rush is hard to break and durable for a long time.
Tatami Rush material is also carefully made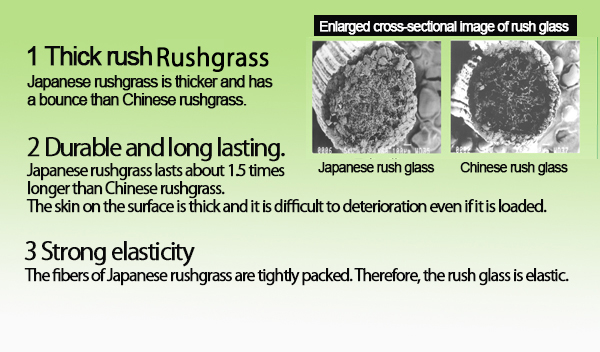 The Tatami mat uses Tatami Rush made in Japan.
Tatami Rush from Japan has a thick, tough and fine-grained skin.
It also has excellent durability and elasticity.
Author Profile
Latest entries