Tatami Rug Carpet Okinawa Amazing!
Tatami Rug Carpet The Tatami Rush material used in Okinawa is a Tatami rug from Tatami Rush grown in Okinawa.
Tatami Rush, which has evolved to endure the harsh natural environment of Okinawa, is thick and durable!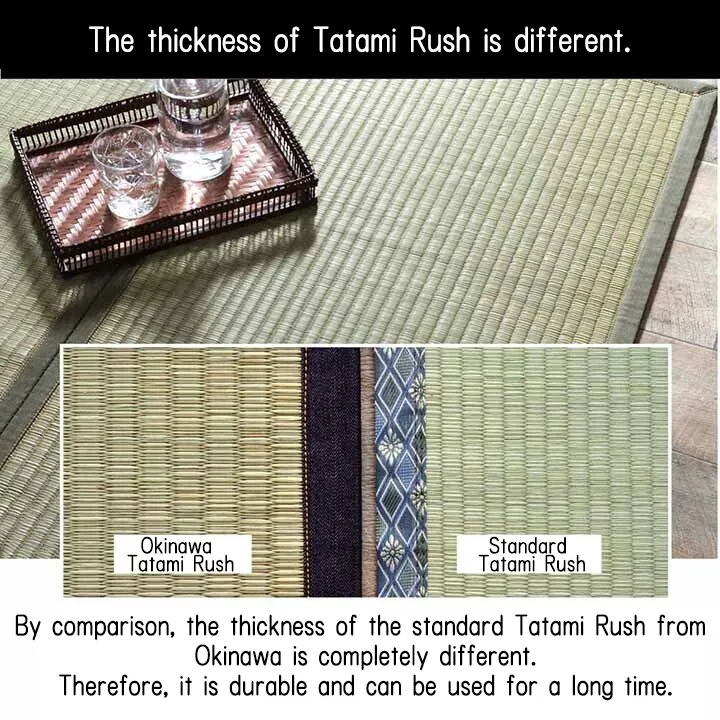 Tatami Rush grown in the soil of Okinawa grows thicker and stronger than Tatami Rush grown in mainland Japan.
High-quality Tatami Rush from Okinawa, of course, grows only in Okinawa.
The reason is that it is about 2-3 times thicker than Tatami Rush from mainland Japan. And it weighs about twice as much as Tatami Rush, so it's very durable and long lasting.
The power of Tatami Rush is doubled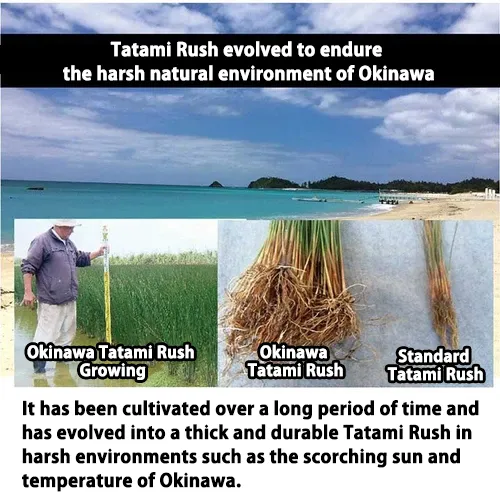 Tatami Rush has a unique function of absorbing and releasing moisture.
The power (absorption and release effect) is about twice as much!
And Tatami Rush cleans the air in your room and also has a deodorizing effect.
For example, in a humid seasonIf you use it for a long time, it will grow into your original Tatami rug carpet.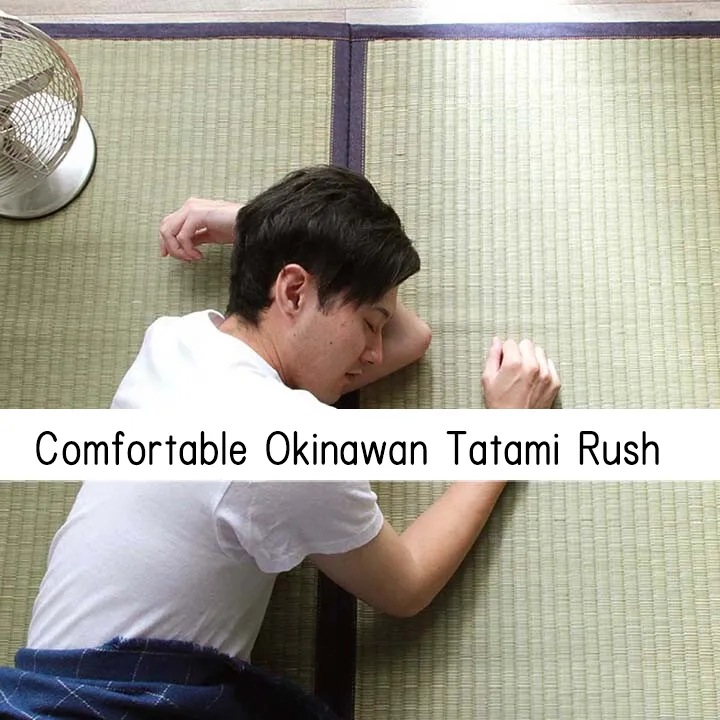 Tatami Rush absorbs moisture in humid seasons.
When you lie down, the Tatami Rug will feel dry to the touch without the stickiness of sweat. And you will love the feeling of stepping on the Tatami Rush.
If you use it for a long time, it will grow into your original Tatami rug carpet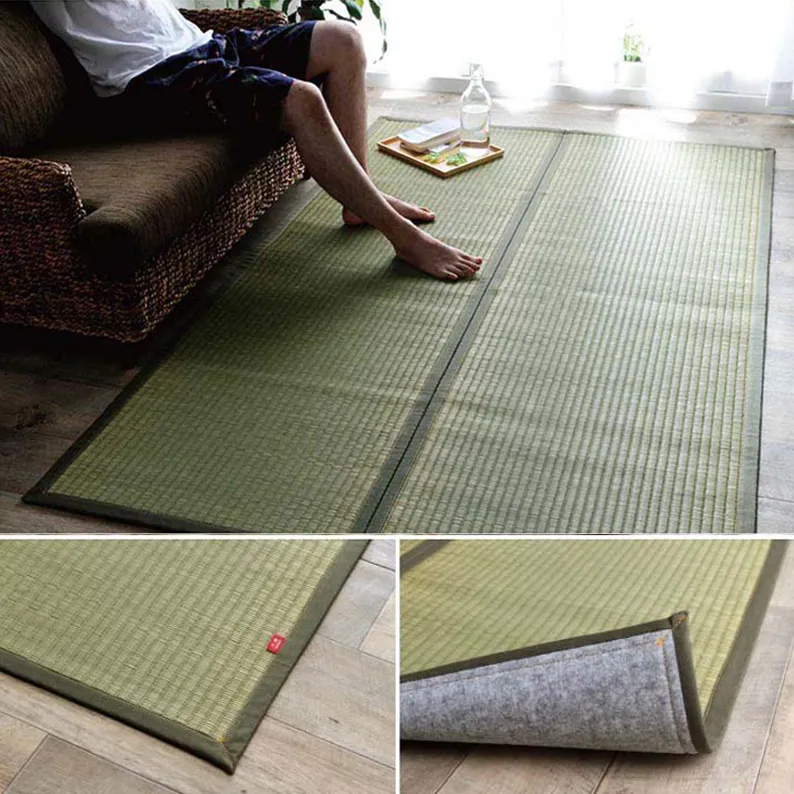 After many years of use, the surface of Tatami Rush gradually changes to a beautiful amber color, creating a luster as if waxed, which is also a feature of Tatami Rug Carpet Okinawa.
About 3 mm of non-woven fabric is used for the lining to prevent damage to the flooring.
A rare and valuable item that shines with the skill of Japanese Tatami craftsmen.
If you want to use good quality Tatami Rug carpet for a long time.
If you want to use your original Tatami Rug carpet.
This Tatami Rug carpet is perfect for you.
Author Profile
Latest entries