Tatami slippers make your feet comfortable TokyoStore News Vol.2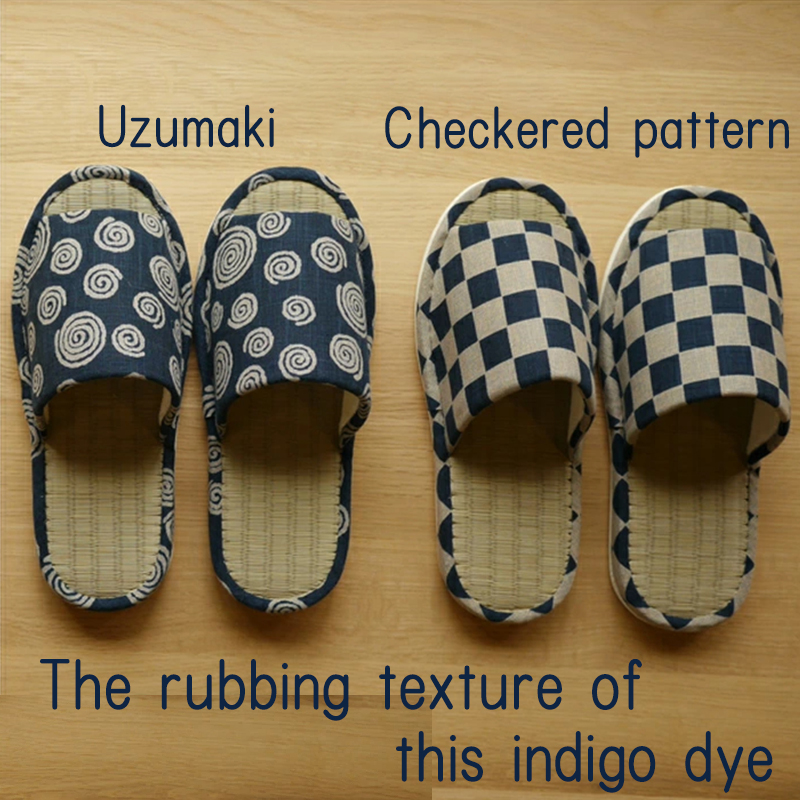 Indigo blue design Japanese Tatami material slippers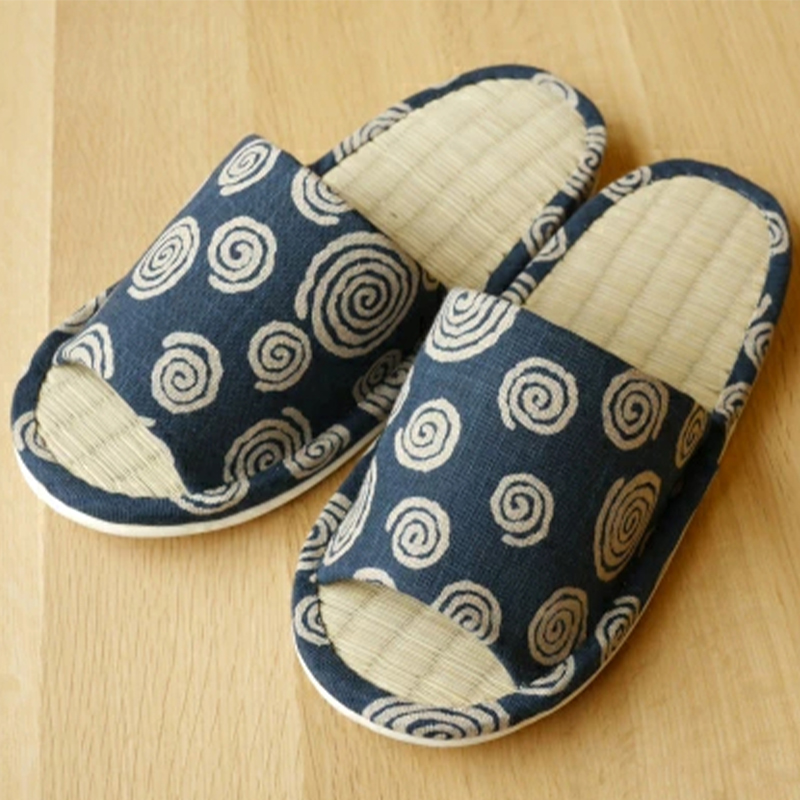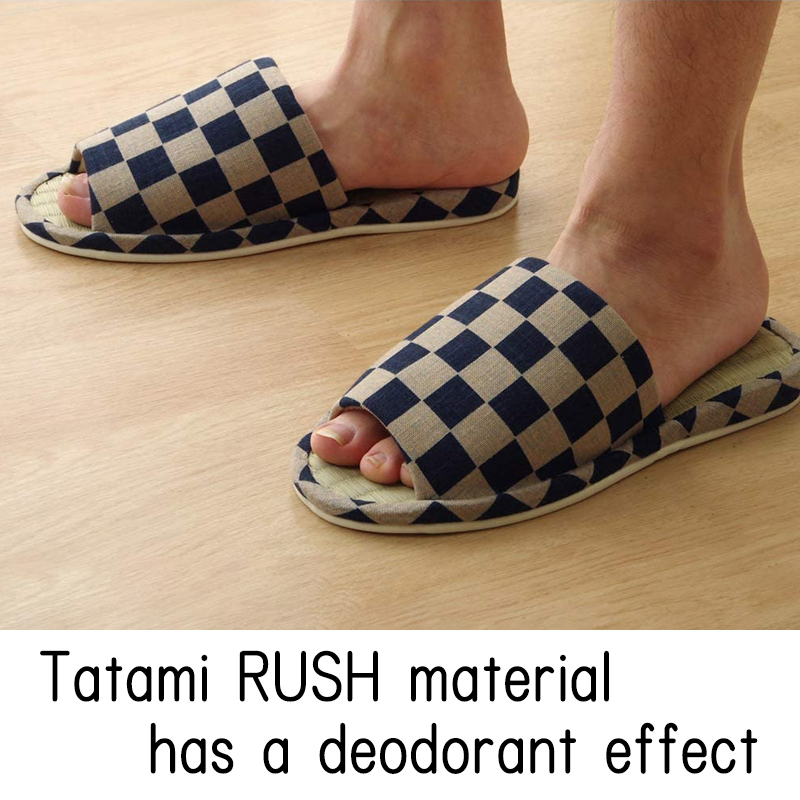 It's a design that feels Japan, and of course it will look good in your living room.
It is a hand-printed fabric that is carefully dyed by hand by skilled craftsmen.
Tatami material is three times more absorbent than cotton, keeping your feet dry and comfortable.
The back of Tatami slippers is easy to wipe clean.
The heel part is about 2 cm in height for ease of walking.
Kurume woven Tatami slippers with Japanese modern design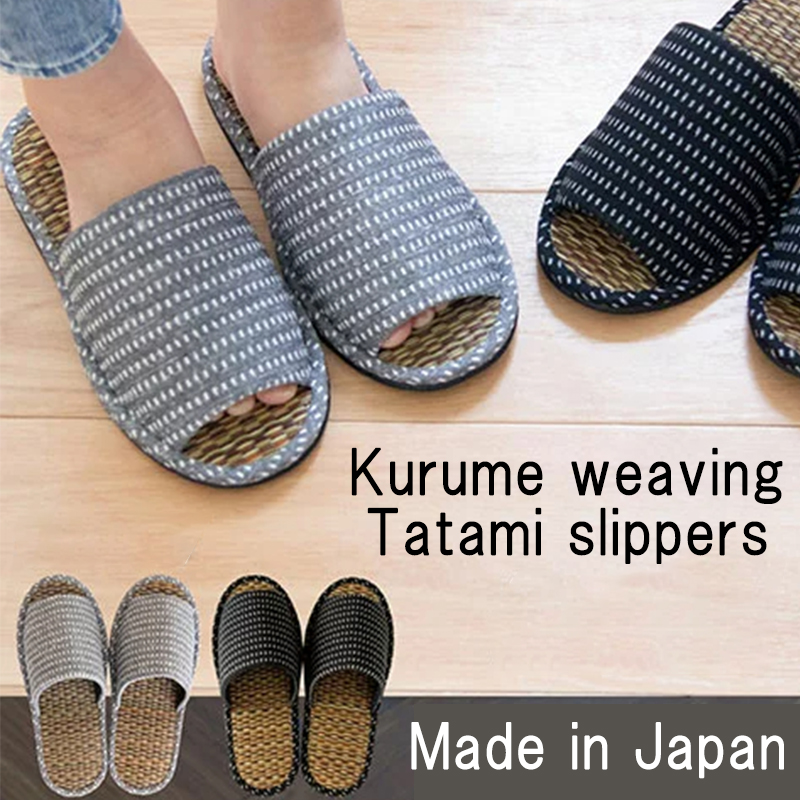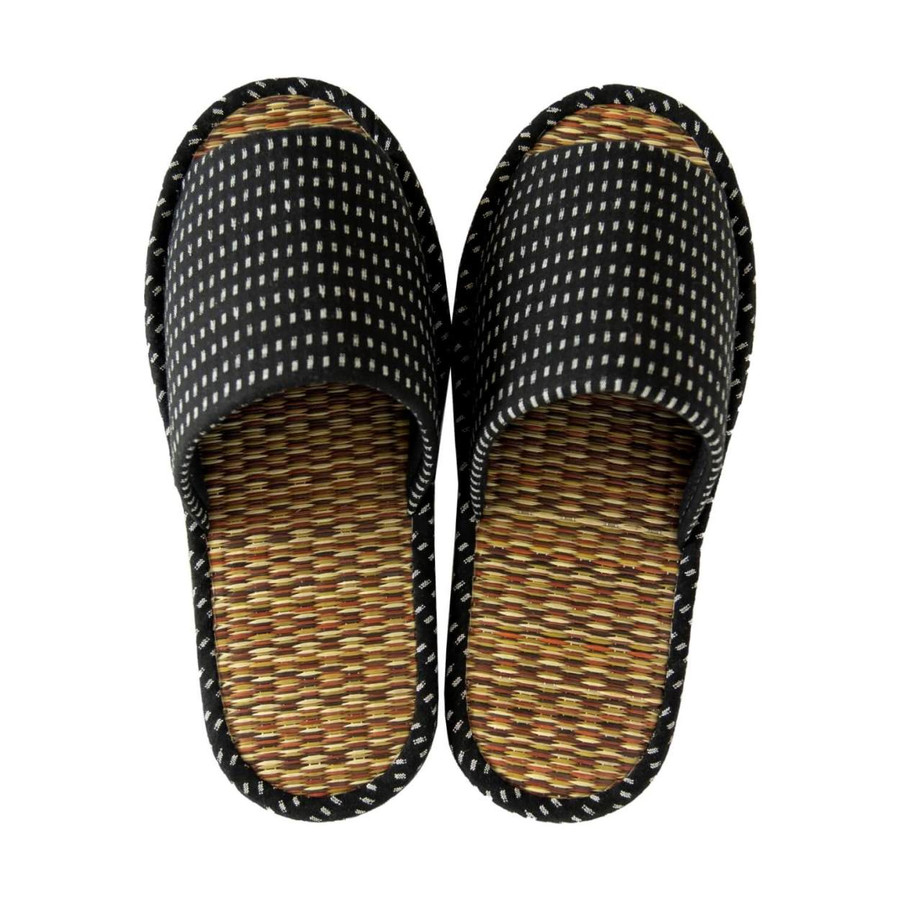 What is Kurume weaving?
It is characterized by its striped pattern and rustic texture. Manufactured using traditional Japanese weaving techniques that have been passed down since around 1800, these slippers are made from textiles with excellent design and durability.
The Tatami Rush part has an elegant pattern by combining various colors of Tatami Rush.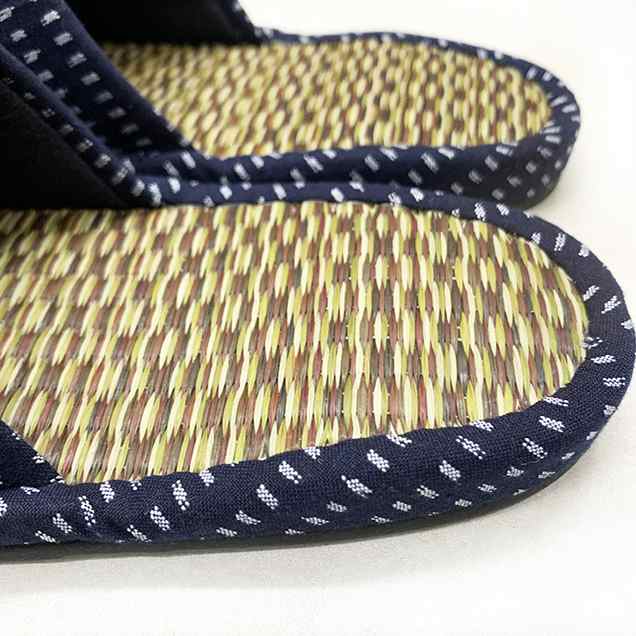 Tatami and charcoal combination slippers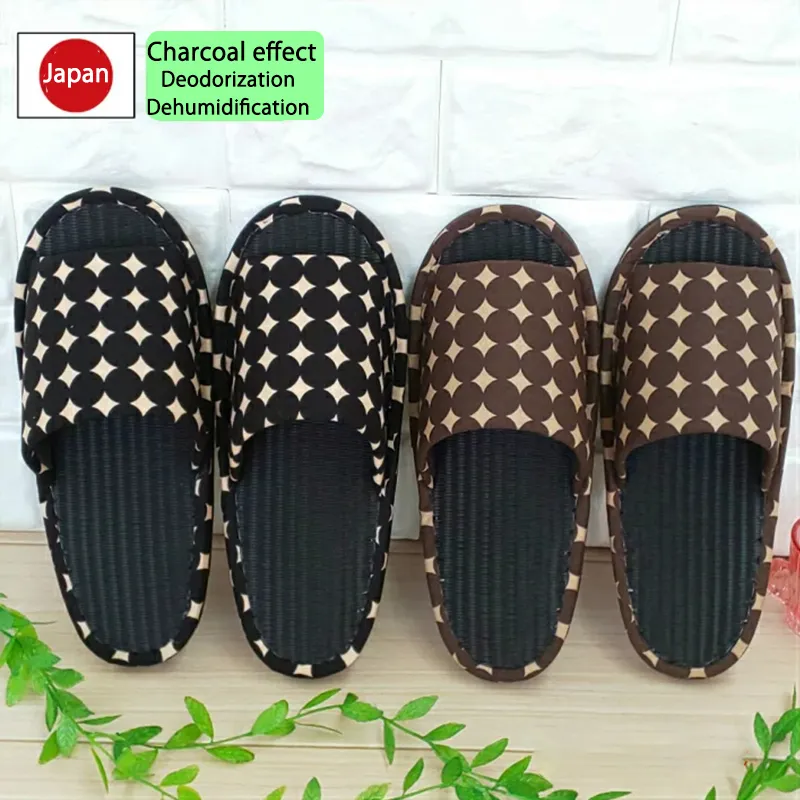 Skilled craftsmen carefully make high quality slippers one by one.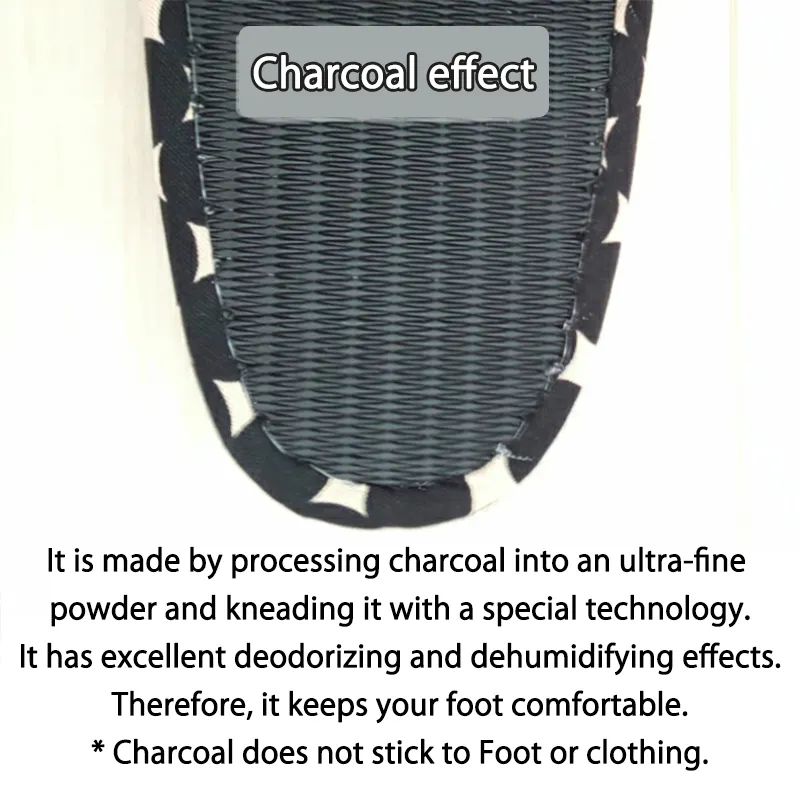 Charcoal effect!
At the Tatami factory in Japan, charcoal is processed into ultra-fine powder and kneaded into the Tatami material using a special technology.
It has excellent deodorizing and dehumidifying effects, keeping your feet comfortable.
*No need to worry about charcoal sticking to your feet or clothes.
Author Profile
Latest entries