Popular points of Ukyo Tatami rug carpet at TokyoStore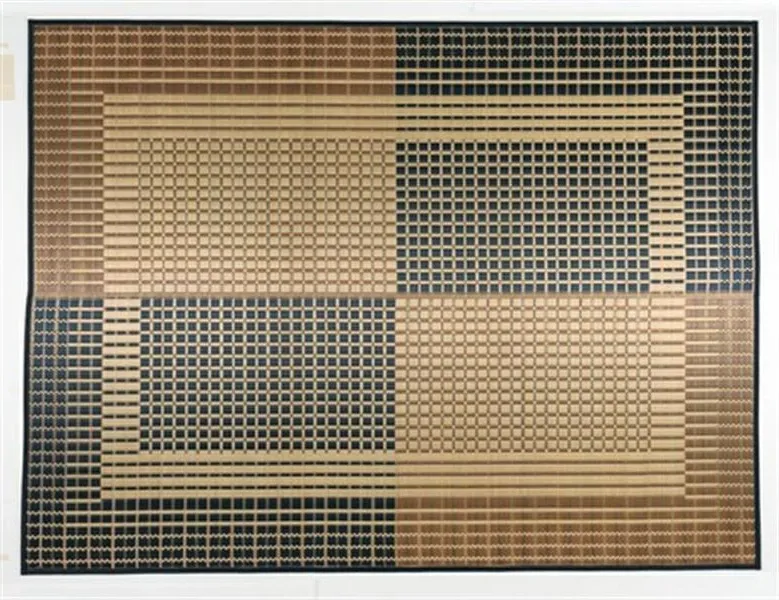 Ukyo Tatami rug carpet popular for its symmetrical design
The stylish design will accent your room and create a more wonderful room space.
The muted colors make this Tatami rug carpet easy to match with both Japanese and Western rooms.
Tatami rug carpet with special Kakegawa weave with two warps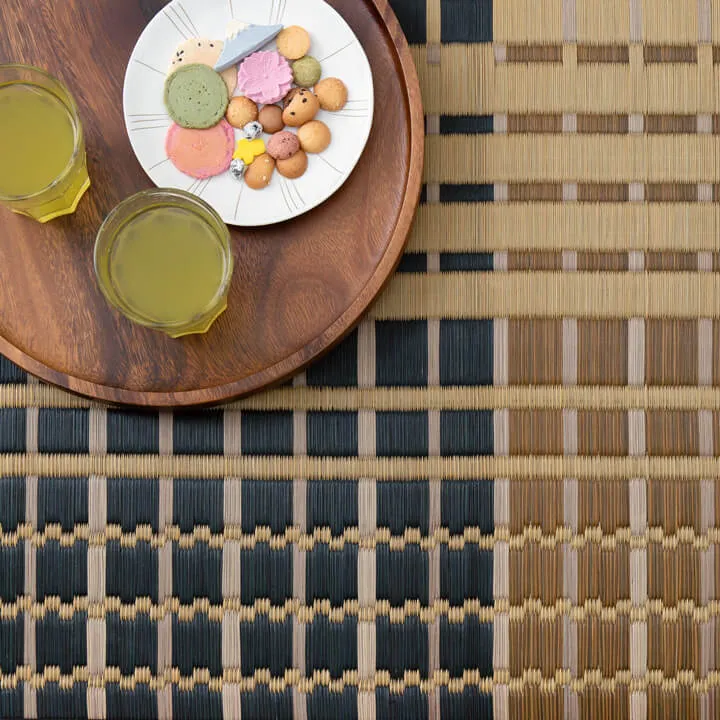 Kakegawa-ori is a weaving method that uses thick special threads for the warp threads and alternately repeats the weaving width of 7:3.
Due to the simple weave, it is characterized by its soft texture and voluminous and luxurious feel.
The special Kakegawa weave uses more warp threads than the regular Kakegawa weave to change the pattern.
Therefore, it is possible to make a Tatami rug carpet with such a design.
Tatami Rush, which is the material of the rug carpet, is very durable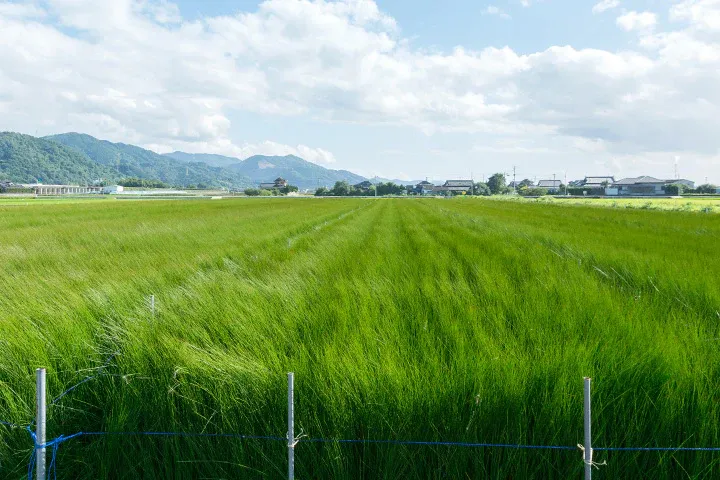 Made with Japanese Tatami Rush grown in the Yatsushiro region of Kumamoto Prefecture, Japan.
The good thing about Japanese Tatami Rush is its high quality.
Kyushu, in particular, has an environment suitable for growing Tatami Rush, such as climate, hours of sunshine, rainfall, and soil.
Kakegawa weave, which has a wide stitch width and is simple, is greatly affected by the quality of rush used. Therefore, it is woven using high-quality grass that is long and chewy even among domestic rushes.
The beige color is easy to match with both Western and Japanese rooms.
Details of Ukyo Tatami rug carpet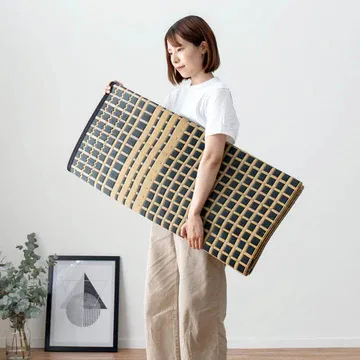 Tatami rug carpets are easy to store and clean.
It can be folded compactly, so it is safe for off-season storage.
For daily care, vacuum firmly along the grain of Tatami Rush.
Dry wiping is also recommended.
In addition, you can use it for a long time by ventilating the room and drying the Tatami rug carpet in the shade on a sunny day.
Ukyo Tatami rug carpet size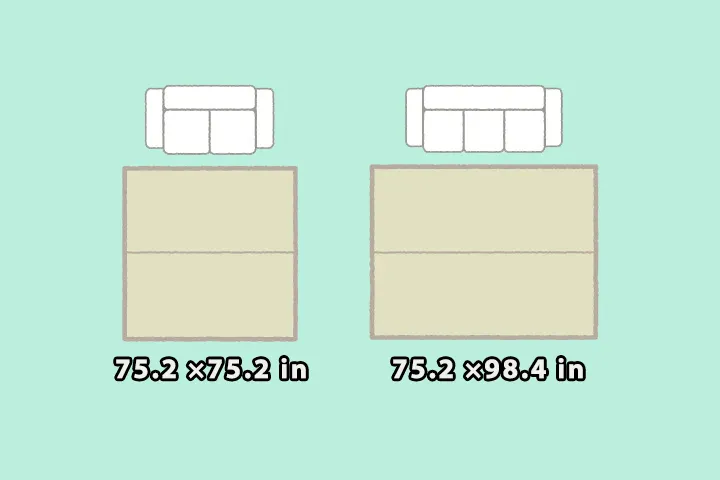 ・Standard and easy-to-use square size
・Rectangular size perfect for a spacious living room where you can relax with your family
Author Profile
Latest entries