Let's live with colorful Tatami rugs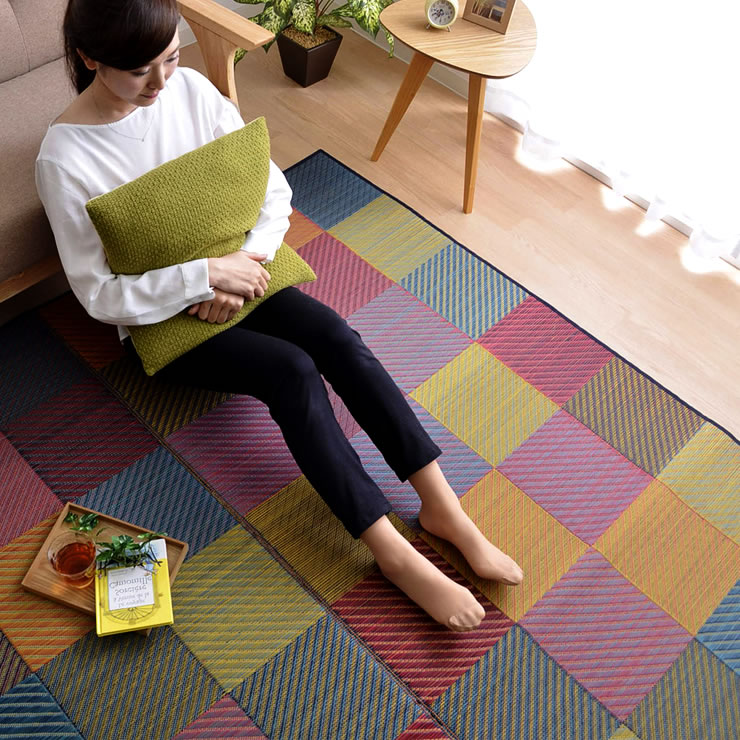 Tatami rug made in Japan made from Tatami Rush, which has been loved in Japan for a long time.
Colorful Tatami rug design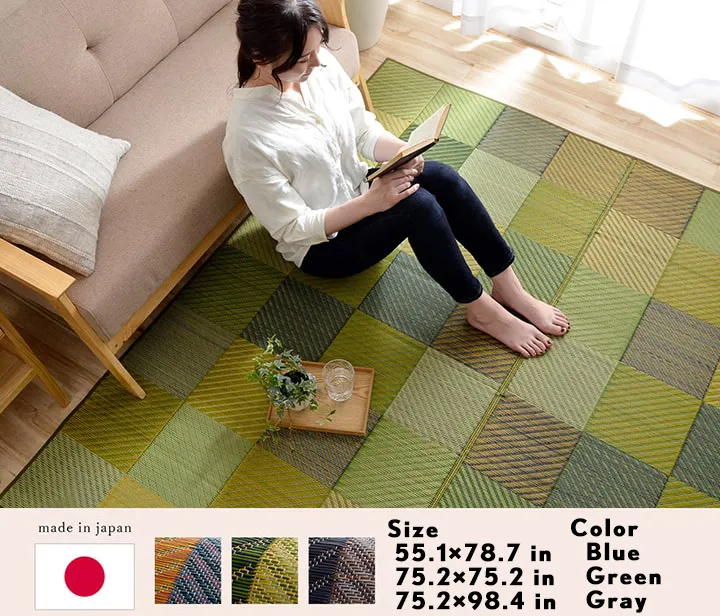 This is a Tatami rug made in Japan with a modern Japanese colorful design that is different from the image of traditional Japanese Tatami rug design.
Tatami rug has a back surface that does not damage the flooring.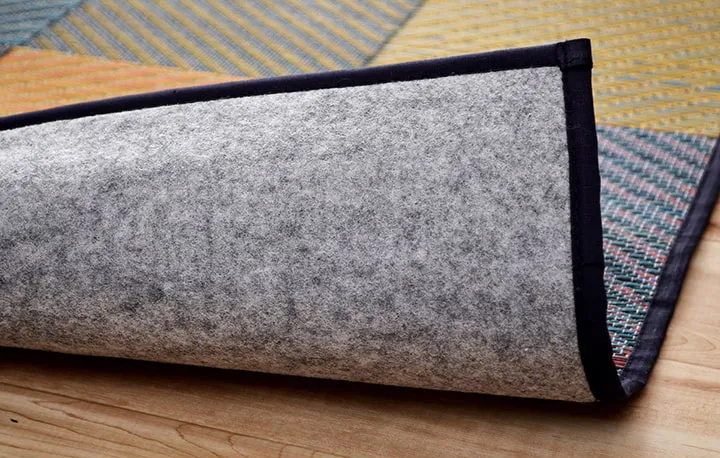 Tatami rugs are backed with non-woven fabric.
Natural functionality of Tatami Rush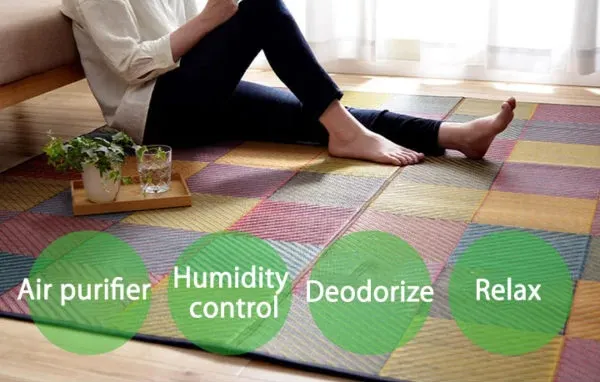 ・There is an effect of purifying the air.
・Has a moisturizing effect.
・It has a deodorizing effect.
・It has a relaxing effect.
The natural power of the durable Tatami Rush grown in Kyushu, Japan will make your room a comfortable space.
Experience the comfort of Tatami Rush.
Japanese Tatami Rush is durable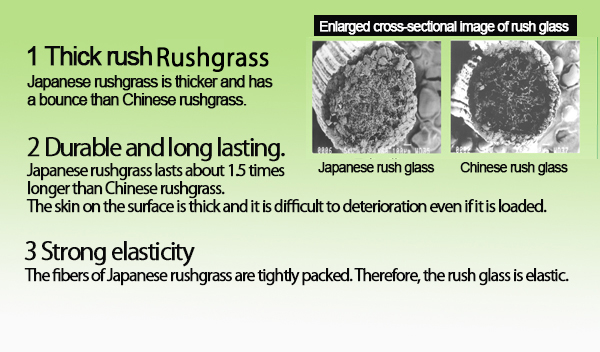 Japanese Tatami Rush is thick and strong. The cross section of Tatami Rush is packed with fibers and highly elastic.
Also, Tatami Rush's epidermis is thick and tough.
The Tatami rug is sprayed with Hiba tree oil from Aomori Prefecture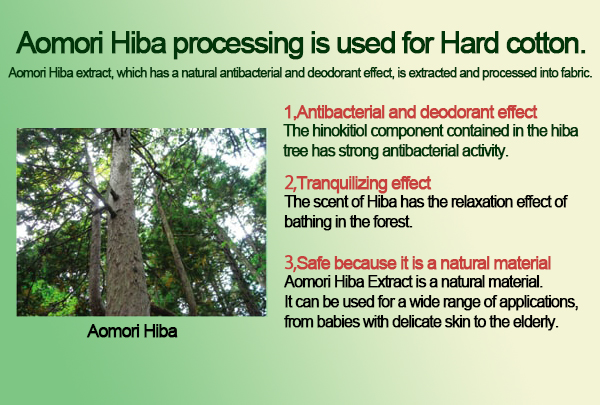 Hiba oil extracted from Hiba trees in Aomori Prefecture is sprayed using a unique technique.
Hinokitiol, a natural substance contained in hiba oil, has an antibacterial and deodorant effect.
Tatami Rush characteristics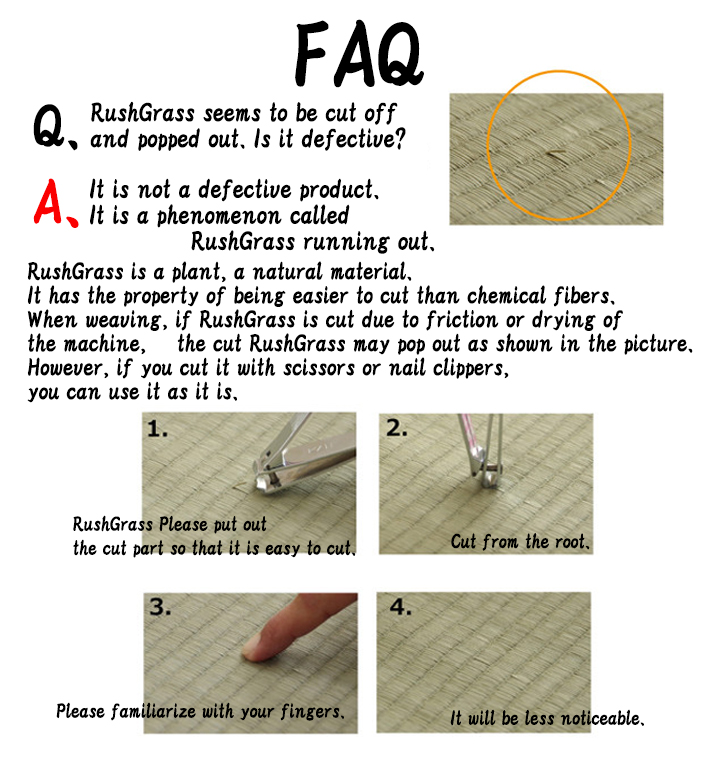 Tatami Rush is a natural material that cuts easier than synthetic fibers. Therefore, Tatami Rush may break due to friction or drying during weaving. In that case, you can use it as it is by cutting the protruding Tatami Rush with scissors or nail clippers.
Author Profile
Latest entries