Noren tapestry Jakuchu Ito design
Ito Jakuchu
Jakuchu Ito was a Japanese painter active during the Edo period in the 1700s.
Jakuchu, who taught himself how to paint and continued to paint until his death in 1800 at the age of 84, left behind many works throughout his life.
The appeal of Jakuchu's works lies in the richly colored, detailed depictions born from his transcendent technique, and the surrealist, fantastical atmosphere.
In addition, his works are sometimes referred to as "fantasy school," and are highly acclaimed for their innovative ideas and unique sense of color and form that are not bound by conventional painting methods. increase.
Jakuchu left many works on the theme of nature, such as animals and plants.
In particular, he was good at bird-and-flower painting, as can be seen from his representative work, Doshoku Sai-e.
Noren Japanese Tapestry Ito Jakuchu Moonlit night with white plum blossoms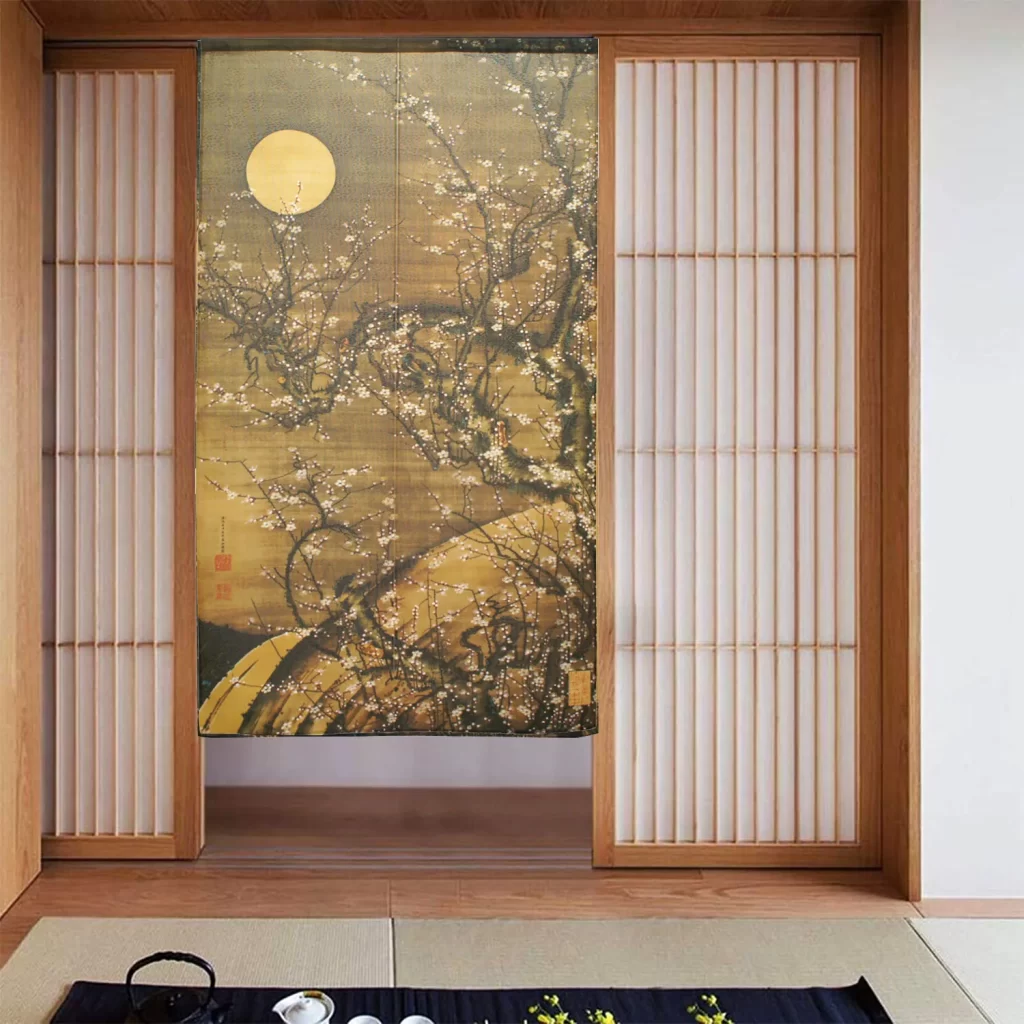 Size: Approximately width 85cm x length 150cm
Producing area: Made in Japan
Material / ingredient: 100% polyester
Noren Japanese Tapestry Ito Jakuchu White Crane Pine and Crane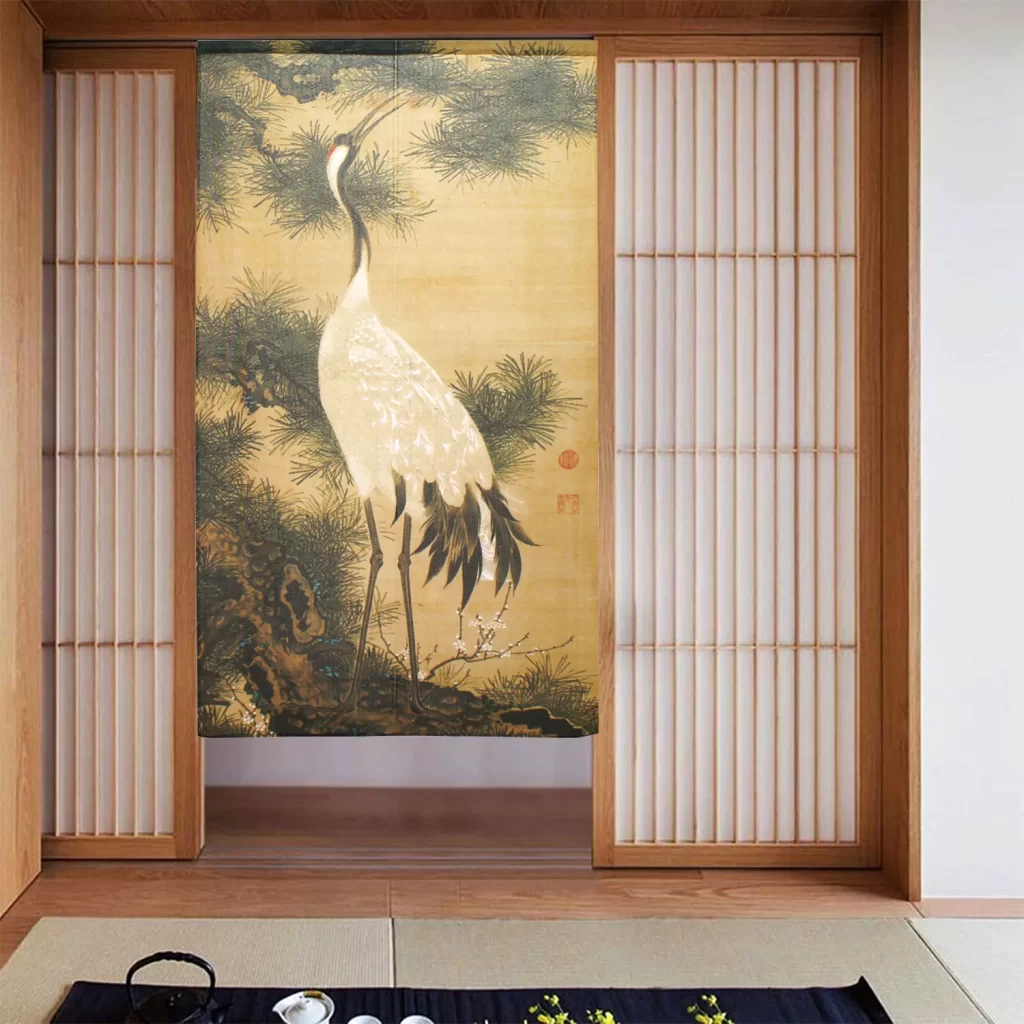 Size: Approximately width 85cm x length 150cm
Producing area: Made in Japan
Material / ingredient: 100% polyester
Noren Japanese Tapestry Ito Jakuchu Nanten Rooster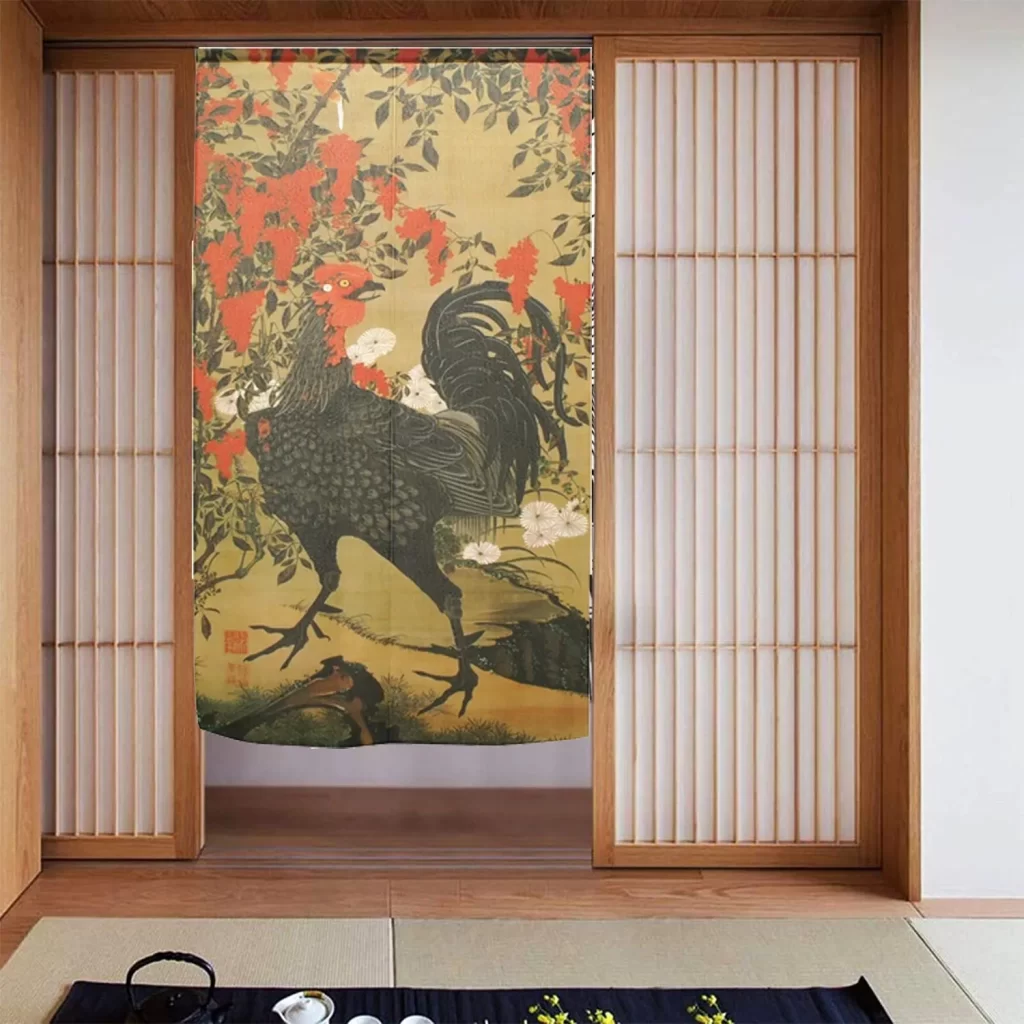 Size: Approximately width 85cm x length 150cm
Producing area: Made in Japan
Material / ingredient: 100% polyester
Author Profile
Latest entries