Description
Tatami Rush Rug Carpet Ocean color Kakegawa weave Made in Japan
Producing area::Japan
Color:Ocean
Size:about 34.3×68.5in (87×174cm)/68.5×68.5in (174×174cm)/68.5×102.8in (174×261cm)/102.8×102.8in (261×261cm)/102.8×138.6in (261×352cm)
Ingredients:Rush (from Kyushu)
* Kakegawa woven frame part = 50% hemp 50% cotton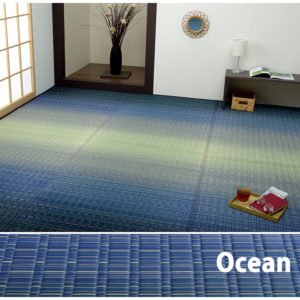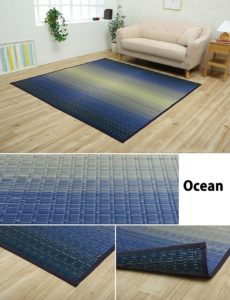 It is a Tatami Rush Carpet woven by the technique of ""Kakegawa weaving"", an intangible cultural property in the Chikugo region of Fukuoka prefecture.
Kakegawa weave is a straight weave with varying intervals between warp threads, and the height of the dignity that can be woven because it is a high-quality grass is a special mention.
Among the Tatami Rush Carpets, it has been especially useful as a luxury item.
The beautiful and sophisticated design with alternating large and small eyes is popular.
We use rush from Kyushu, Japan.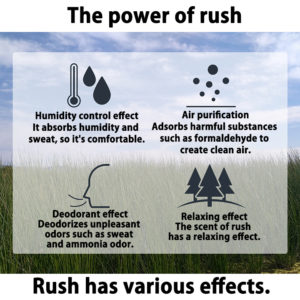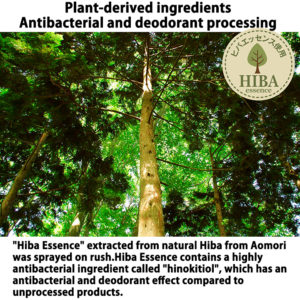 Each one is thick, the skin is thick, and the fibers are fine, so it is elastic and has excellent durability.
Rush has a natural purification effect on air and a humidity control effect.
Antibacterial and deodorant processing is applied with plant-derived ingredients extracted from natural Hiba from Aomori.
Using rare domestic Rush, veteran craftsmen made use of many years of experience and carefully woven at domestic factories.
Meadow and Ocean are expressed with beautiful gradation that seems to be sucked.
You can feel the grandeur as if you were on nature.
◆ Precautions for use and care
● Wipe lightly twice with a dry cloth or rag before use.
Do not wipe with water as it may cause mold.
● If you spill water, it will not penetrate inside if you absorb the water early.
Do not rub strongly, but wipe with a tissue.
● For normal maintenance, use a vacuum cleaner!
Clean to absorb the gap.
● If you dry it in the shade regularly and keep it well ventilated, you can prevent the growth of mold.
● Since it is a natural material and processed by hand by craftsmen, the shape and display size may differ slightly.
Thank you for understanding.
●Depending on availability, it may take 5-7 business days to ship.
*Holidays: Saturdays, Sundays and public holidays