Hokuyo Glass that produces "Tsugaru Vidro"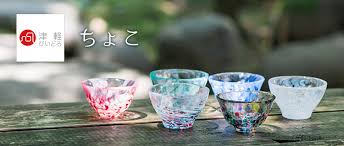 History of Hokuyo Glass and Tsugaru Vidro of highly skilled craftsmen
Hokuyo Glass, which produces "Tsugaru Vidro," began in 1949 with the production of floats for the fishing industry.
At that time, there were other factories that manufactured floating balls, but in 1973, the production of floating balls blown up by Hokuyo Glass became the highest in Japan due to the reliable quality evaluation that it was stronger than others. I did.
After that, the floating balls were switched to plastic, so we used the "air blowing" technique cultivated over many years to manufacture floating balls to produce large vases.
In addition, due to the geographical condition of Aomori, which is inconvenient for transportation, we have prepared and supplemented raw materials such as colored glass in-house.
As a craft that combines the molding technology and colored glass
In 1977, "Tsugaru Vidro" was born, which consisted of tableware and vases.
The craftsmen are also focusing on technological development, and they are constantly striving for new techniques, such as blending beautiful colored glass and learning techniques that require high technology almost by themselves, and now they are traditional crafts of Aomori prefecture. We have received the designation.
In recent years, in order to grow "Tsugaru Vidro" as a brand, we emphasize "four seasons", "handmade warmth", and "story", and strongly disseminate the regional characteristics of Aomori and manufacturing that people who use it will be attached to. doing.
Products incorporating various technologies and techniques and colored glass created by ourselves produce rich colors and a sense of season not only in tableware but also in the overall lifestyle as Japan's representative handmade glass.
The biggest feature of "Tsugaru Vidro" is "colorful colored glass" and "creator's feelings and passion".
 
Author Profile
Latest entries