What is the definition and type of traditional Japanese crafts?
What is Japanese traditional craft?
Not all crafts that have been made for a long time are traditional crafts, and only those that have certain characteristics are called traditional crafts.
Furthermore, in order to protect and develop traditional crafts, Japan has enacted a law to protect traditional crafts.
What is the definition and type of traditional Japanese crafts?
Definition of traditional crafts
There are four major characteristics of traditional crafts.
① Making things used in daily life
② Many of the processes are done manually
③ Requires advanced technology
④ There is a long history
What are some traditional Japanese crafts?
235 items are designated as Japanese traditional crafts.
There are various types of lacquer ware, pottery, textiles, woodworking, etc.
Here are some typical ones.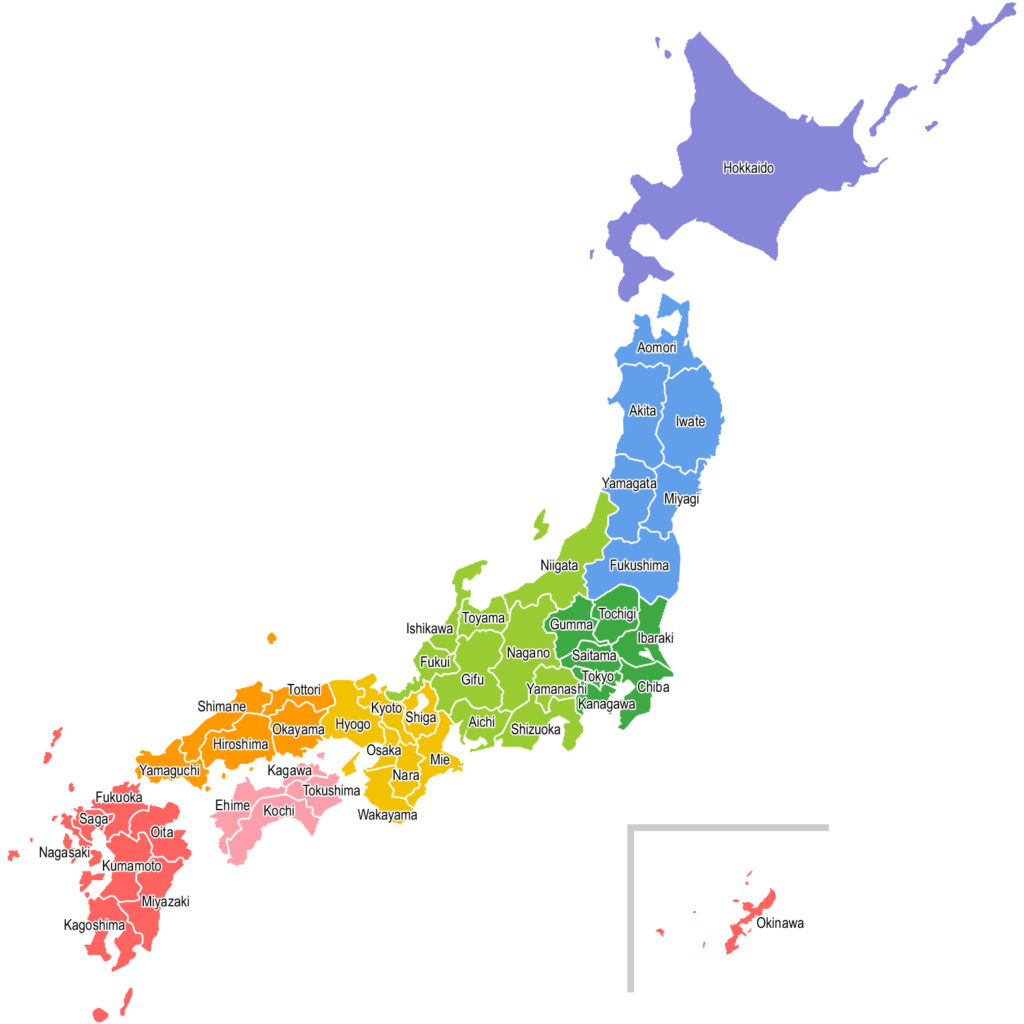 ○ Traditional craft lacquerware
Laquer ware is one of the most well-known Japanese traditional crafts in the world.
The purpose is to increase the strength of vessels and make them easier to use by applying sap from lacquer trees on wood or paper.
Lacquer ware is produced all over the country, from Tsugaru Nuri in Aomori to Ryukyu lacquer ware in Okinawa.
Especially famous are Aizu lacquer ware (Fukushima prefecture), Odawara lacquer ware (Kanagawa prefecture), Wajima lacquer ware (Ishikawa prefecture), Yamanaka lacquer ware (Ishikawa prefecture), Kanazawa lacquer ware (Ishikawa prefecture).
The three lacquer ware producing areas in Ishikawa Prefecture are called "Kiji no Yamanaka," "Nuri no Wajima," and "Maki-e Kanazawa," and each produces unique lacquer ware.
○ Traditional craft ceramics
Ceramics that are indispensable to Japanese life, such as teacups, plates, and teacups.
Each country in Japan has its own unique production areas.
The difference between pottery and porcelain is the raw materials and how to bake.
The pottery uses clay called pottery clay and is baked at 800 to 1250 degrees.
Most of them are simple and thick with high water absorption and warmth.
Porcelain is used by crushing pottery stone and mixing it with clay.
By about 1200 to 1400 degrees, it becomes a hard, thin and smooth container.
Typical ceramic production areas are Mashiko ware (Tochigi prefecture), Kutani ware (Ishikawa prefecture), Mino ware (Gifu prefecture), Seto ware (Aichi prefecture), Shigaraki ware (Shiga prefecture), Bizen ware (Okayama prefecture), Arita ware and Imari ware. There are ware (Saga prefecture) and Hasami ware (Nagasaki prefecture).
○ Traditional craft metalwork
There is also a sword boom, and Japanese metalworkers are being reviewed.
Colorful iron kettles are attracting attention from overseas.
The beginning of Japanese metalworking is the making of agricultural tools to protect our lives.
The technology has been passed down to the making of cutlery and tools for daily life, and even now, cutlery, vessels, iron kettles, etc. using iron, silver, copper, etc. are manufactured.
The main production areas are Nanbu Tekki (Iwate Prefecture), Tsubame Koki Copperware (Niigata Prefecture), Takaoka Copperware (Toyama Prefecture), Osaka Naniwa Suzuki (Osaka Prefecture), etc.
There are not only cutlery and vessels, but also ornaments such as elephant cancer.
○ Traditional craft woodworking
In Japan, where much of the land is covered with forests, tool making using wood has been popular for a long time.
In addition to cedar, cypress, zelkova, and cherry blossoms, tools using bamboo are being made.
There are various methods, such as combining and bending trees, carving, and utilizing bark.
In each case, you can feel the beauty of nature by making the best use of the expression of wood.
The main production areas are Kabazaiku (Akita Prefecture), Odate Magewappa (Akita Prefecture), Kishu Chest of drawers (Wakayama Prefecture), and Beppu Bamboo Work (Oita Prefecture).
○ Traditional craft dyeing and textiles
Technology of textiles and dyeing that colored the life of the noble Heian aristocracy.
We have shown various developments, reflecting the colors and patterns and the aesthetic sense of the people at that time.
In recent years, the value of tsumugi and kasuri, which are loved by the common people, has also been reviewed.
The main production areas are Yuki Tsumugi (Tochigi Prefecture), Nishijin Ori (Kyoto Prefecture), Hakata Ori (Fukuoka Prefecture), Authentic Oshima Tsumugi (Kagoshima Prefecture), Ryukyu Tsumugi (Okinawa Prefecture), etc.
Dyed items include Tokyo dyed Komon (Tokyo), Kaga Yuzen (Ishikawa), Kyo Yuzen (Kyoto), and Ryukyu Bingata (Okinawa).
○ Other traditional crafts
In addition, Japanese traditional crafts include Japanese paper crafts such as Kyo-Fan, glass crafts such as Edo Kiriko, doll crafts such as Edo Kimekomi dolls, stationery such as Kumano brush, and Japanese paper crafts such as Echizen Japanese paper.
Author Profile
Latest entries