Kutani ware Kyusu tea pot tea cup set relaxing rabbit  Customer Feedback
Lives in NY, USA  Female customers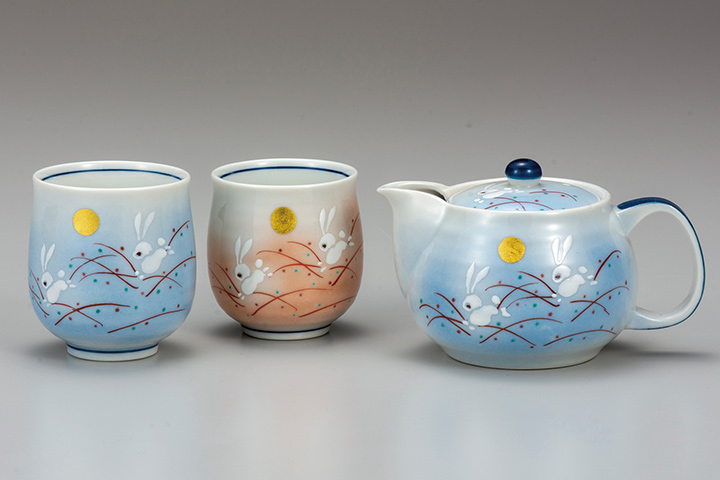 Kutani ware Kyusu tea pot tea cup set relaxing rabbit 
I have always been health conscious and love to eat organic and natural foods.
I knew that Japanese green tea was healthy, but in the United States, many green teas also contained sugar, and I avoided it.
The other day, at the same health-conscious friend's house, I drank hot green tea made with a Japanese tea set. At that time, I was surprised at the deliciousness of Japanese green tea.
I also want a Japanese Kyusu teapot or teacup like this, so I searched online and found this
I arrived at the Tokyo store.
There are many tea ware here, and all of them were wonderful tea ware, but I was attracted to the beautiful flower pattern of the Kutani ware Hanazume Kyusu / cup set and bought it.
I don't know much about Japanese pottery, but Kutani ware has some works of art that are also exhibited at the Louvre Museum! !!
Unlike Meissen's sophisticated and delicate flower pattern, the flower pattern of this tea set has a simple loveliness in its luxury, and you will be relieved every time you make tea with this tea set.
When I put it on a simple table, which is my specialty, it became gorgeous and became one of my favorites as an interior accent.
There are still many Japanese crafts I want at this shop, and I'm excited about what to buy next time.
Author Profile
Latest entries