Description
Rosary Mala Juzu Prayer beads Whiskey Wood Brown crystal Made in kyoto
[Material of Juzu Ball]
Whiskey Wood 22 Juzu Ball
Main Juzu Prayer beads…Whiskey Wood (14mm)
Big Juzu Prayer beads…brown crystal (16mm)
Small Juzu Prayer beads…brown crystal (10mm)
Tassel material: Pure silk headed tassel (dark brown)
*The beads are in a paulownia box.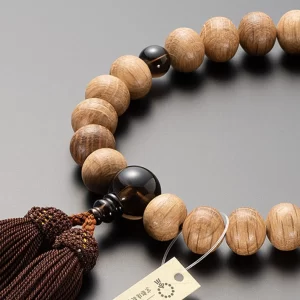 ◎Power of stone
・Brown crystal
Brown crystal, also called smoky quartz, has long been valued as a stone that wards off evil spirits.
It is said to have the power to increase strength and endurance.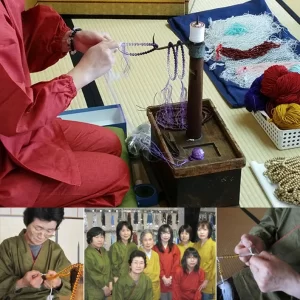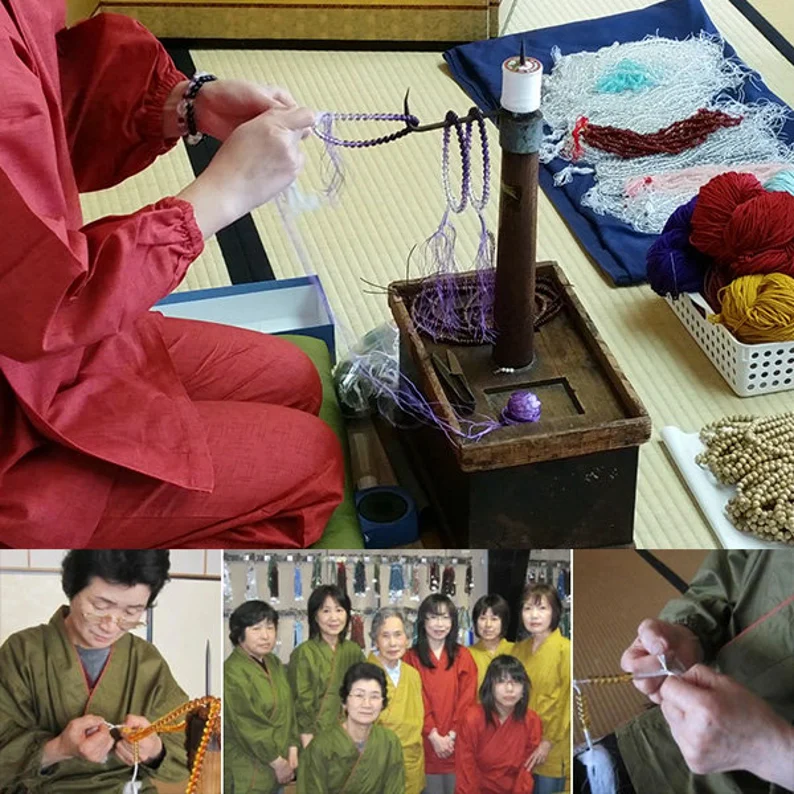 Rosary Mala Juzu Prayer beads for men are made from Japanese whiskey barrels that have matured whiskey many times over several decades and have been carved out of whiskey wood for Prayer beads.
Whiskey barrels are made from white oak, which is also used as a luxury furniture material.
Prayer beads, which are carved from barrels carved with the long years of whiskey cultivation, have a solid and powerful texture and a unique luster, and the luster and taste will increase with continued use.
These chic Rosary Mala Juzu Prayer beads are made from reused white oak whiskey barrels that retain their firmness even when whiskey is stored for decades.
The combination with the beautiful brown crystal that is transparent and accentuates is also excellent.
The tassels are made of high quality pure silk.
It is a masterpiece made by a master craftsman of Kyoto's prayer beads.
* TokyoStore is closed on saturdays, sundays, and public holidays.
* In rare cases, the stock may be out of stock because the stock is shared with other sales sites.
* TokyoStore will ship as soon as possible, but it may take 3 to 7 business days to prepare for shipping depending on the ordered item.
Thank you for your understanding.
* TokyoStore does not collect any local duties, taxes or fees on international orders.
for countries that apply sales taxes and / or customs duties (esp. european countries), if applicable, those charges will be payable to local authorities before delivery.