Description
Kakegawa weave Tatami rug carpet Japanese modern style made in Japan
Size : about 68.5 x 68.5 in (174 x 174 cm)
about 68.5 x 102.8 in (174 x 261 cm)
about 102.8 × 102.8 in (261 × 261 cm)
about 102.8 x 138.6 in (261 x 352 cm)
Producing area: Made in Japan
Material/outer fabric = Tatami Rush (made in Kyushu)
* Kakegawa weave Outer frame = 85% cotton, 15% hemp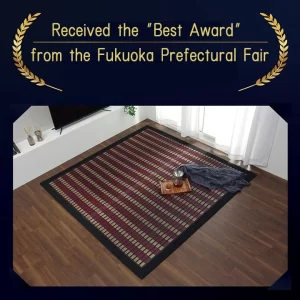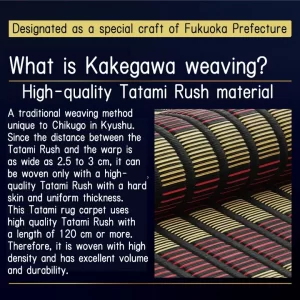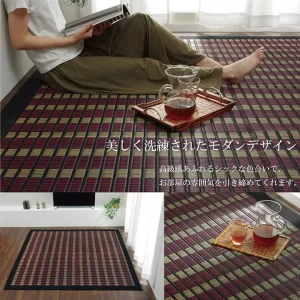 This Tatami Rug won the highest award at the Fukuoka Prefectural Flower Festival.
Kakegawa-ori is a traditional weaving method from the Chikugo region of Kyushu. The Tatami Rug is a beautifully sleek, modern design with alternating large and small weaves.
In addition, carefully selected high-quality thick and long Tatami Rush is woven in high density, so it is strong and durable, and has a comfortable cushioning and volume for bare feet.
We use Tatami Rush made in Japan (Kyushu). Each one is thick, and the skin is thick and the fibers are fine, so it is elastic and has excellent durability. Tatami Rush has a natural air purification effect and a humidity control effect. It is also stain resistant and turns golden with use. For Tatami Rush, the "Hiba Essence" extracted from Hiba trees in Aomori Prefecture is applied to the surface of the Tatami fabric. (It has antibacterial and deodorizing effects.)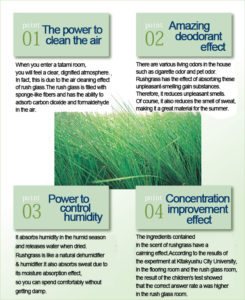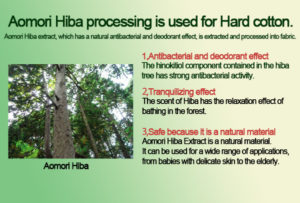 ◆ Precautions for use and care
● Wipe lightly twice with a dry cloth or rag before use.
* Do not wipe with water as it may cause mold.
● If you spill water, it will not penetrate inside if you absorb the water early.
* Do not rub strongly, but wipe with a tissue.
● For normal maintenance, use a vacuum cleaner!
Clean to absorb the gap.
● If you dry it in the shade regularly and keep it well ventilated, you can prevent the growth of mold.
● Since it is a natural material and processed by hand by craftsmen, the shape and display size may differ slightly.
◆Please check the following
* About shipping date
・Depending on availability, it may take 5-7 business days to ship.
* TokyoStore is closed on saturdays, sundays, and public holidays.
* In rare cases, the stock may be out of stock because the stock is shared with other sales sites.
* TokyoStore does not collect any local duties, taxes or fees on international orders.
for countries that apply sales taxes and / or customs duties (esp. european countries), if applicable, those charges will be payable to local authorities before delivery.