Features of Usaburo Kokeshi Japanese doll
The characteristics of Usaburo's kokeshi doll making are that the body is devised (plump roundness), and the design expresses a three-dimensional effect by combining brush painting, sculpture and pottery. Usaburo Kokeshi is also working on innovations in production techniques such as potter's wheel technology and special machine techniques.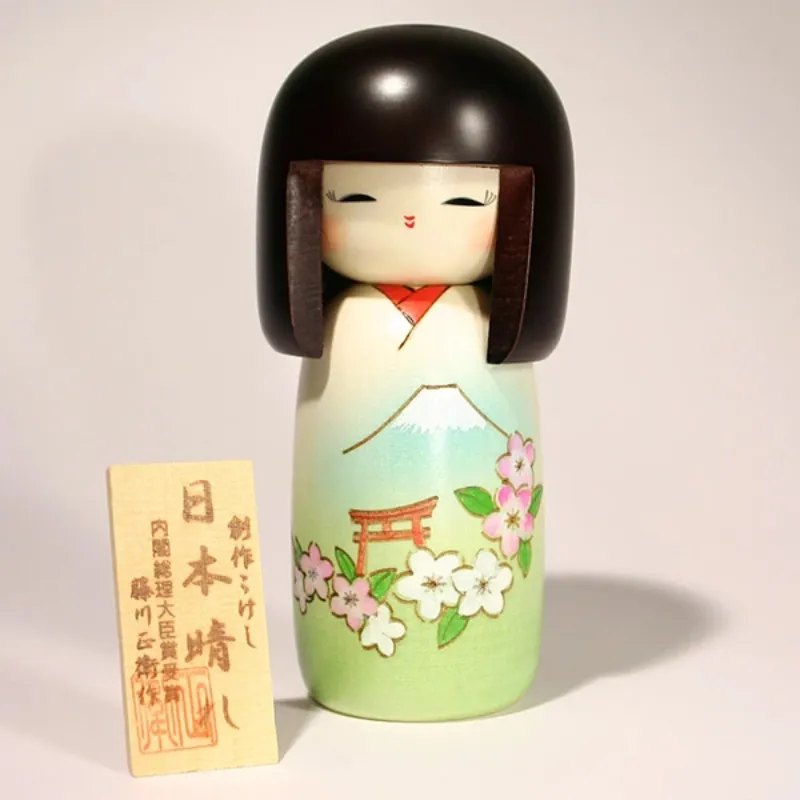 Usaburo Kokeshi's materials are unique in that they use the beauty of the natural wood grain, such as zelkova, dogwood, and chestnut, as well as the parts that are used according to the individuality of the wood.
What is Usaburo Kokeshi's appeal?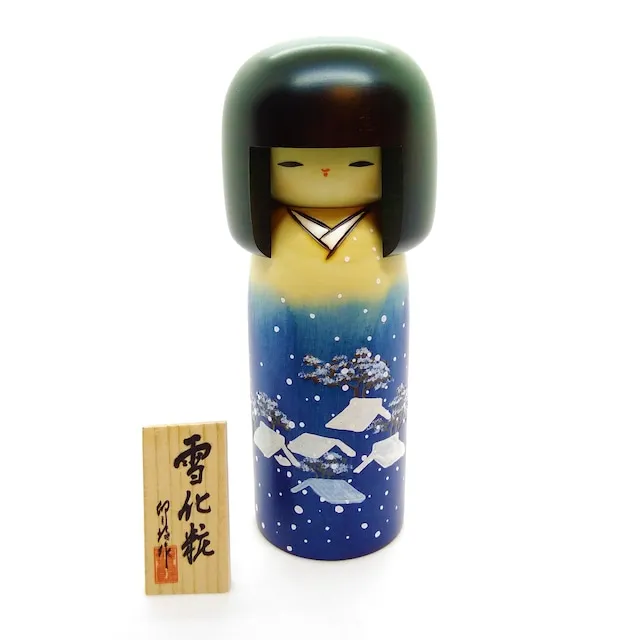 Of course, Usaburo Kokeshi's own cuteness and solid technical and design skills. Usaburo Kokeshi Japanese Doll The materials used for the main body of the kokeshi dolls are from Japan's blessed natural trees. Zelkova, which is a high-grade material, has a beautiful grain and excellent durability, while dogwood, which has a white bark, is a deciduous tree with an inconspicuous grain and good workability. In addition, there are chestnut and cherry trees, and it was Usaburo Kokeshi who was fascinated by the beauty of the wood grain and created works using the characteristics of each tree as a new material for kokeshi. The traditional Kokeshi Japanese doll, which originated in the Tohoku region, has inherited that tradition, although the shapes and patterns differ depending on the region.
However, creative kokeshi dolls from Gunma, such as Usaburo Kokeshi dolls, are characterized by a free style in which the individuality of the creator shines through in terms of shape and design. Usaburo kokeshi dolls are basically cute little children with plump, round bodies and bobbed hair, but there are also kokeshi dolls in Santa, snowman, Hina dolls, Kintaro, and ninja costumes.
Usaburo Kokeshi Japanese doll with attractive technical and design skills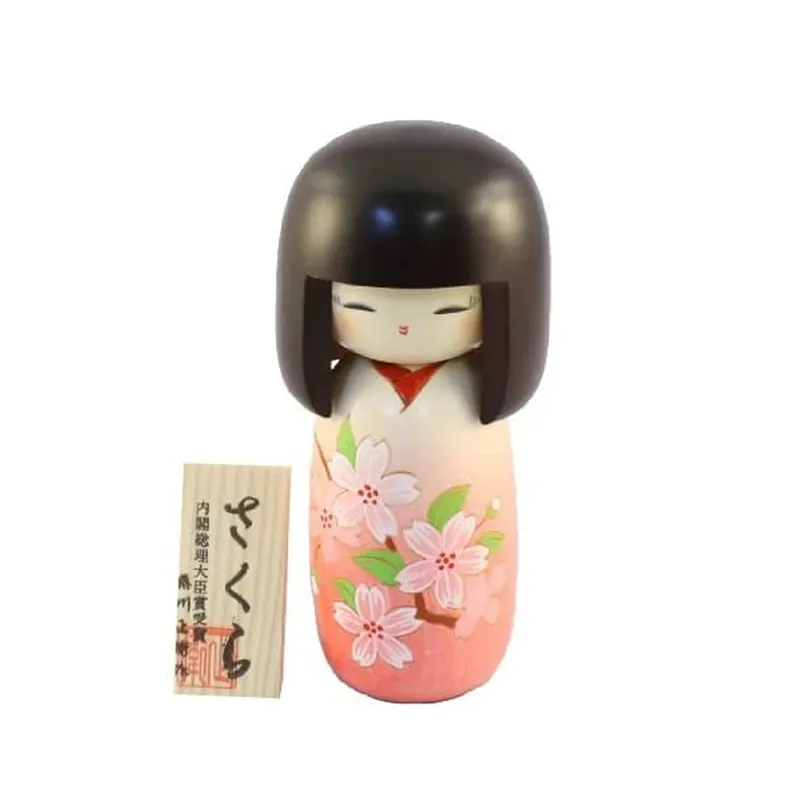 This is the most famous Usaburo Kokeshi Japanese doll among creative kokeshi dolls. The secret to its popularity is the skill and design of skilled craftsmen. Usaburo kokeshi pottery, which has a three-dimensional effect, is based on a new technique devised by the first generation Usaburo.
Usaburo Kokeshi Japanese doll manufacturing process
Usaburo Kokeshi Japanese dolls are made by drying the raw wood, shaving it into the same shape on a potter's wheel, polishing it, painting and carving it, applying two coats of base coat and one finish coat, then assembling the face, neck and body. , is completed through a ten-step process. Each kokeshi doll is carefully made one by one by skilled kokeshi doll craftsmen. The design also inherits the techniques of the original Usaburo, and the fact that he continues to create new shapes and patterns that suit the times, such as collaboration kokeshi dolls with characters, is also a great attraction.
Author Profile
Latest entries