Description
Rosary Mala Juzu Prayer beads Black Onyx Made in kyoto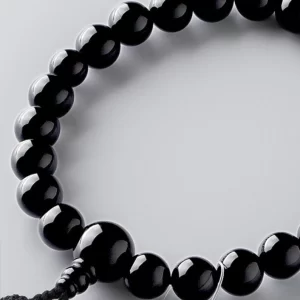 [Material of Juzu Ball]
Black Onyx 22 Juzu Ball
Main Juzu Ball…Black Onyx (12mm)
Big Juzu Ball…Black Onyx (16mm)
Small Juzu Ball…Black Onyx (9mm)
Tassel material: Pure silk head with tassel (black)
*The beads are in a paulownia box.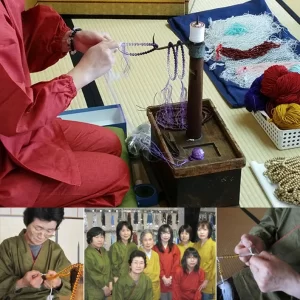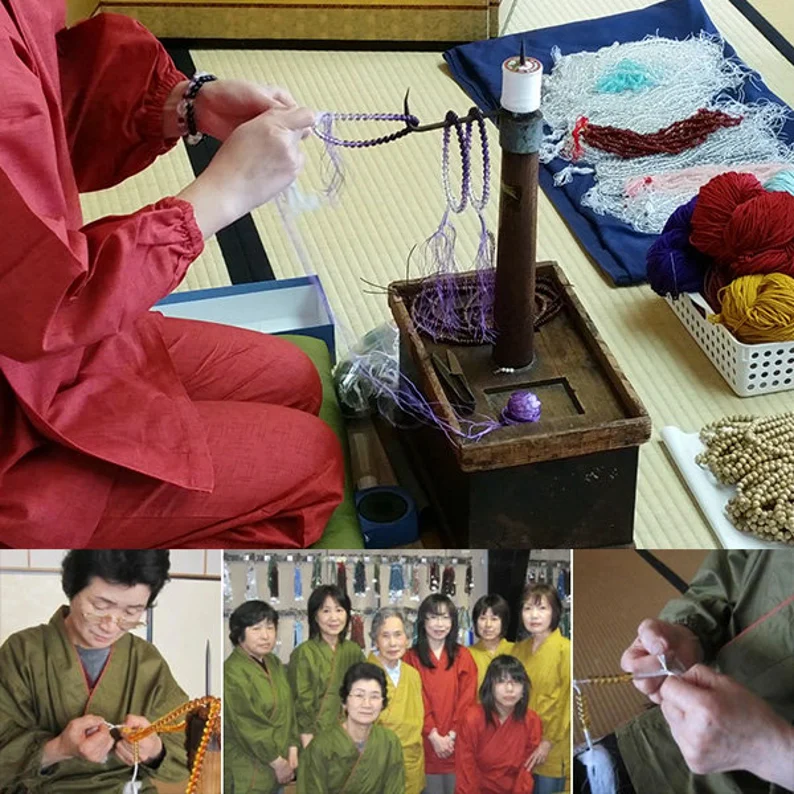 ◎Power of stone
・Onyx
Onyx is a power stone that is said to have the power to shake off evil thoughts and bad feelings and give reason.
It is also said to have the power to give you patience and strength of will to move forward.
A rosary for men that uses black onyx, a natural stone that shines in jet black and has a glossy feel.
It has a strong impression, and its color gives off a formal atmosphere, making it very popular with men.
The tassels are made of high quality pure silk.
It is a masterpiece made by a master craftsman of Kyoto's prayer beads.
* TokyoStore is closed on saturdays, sundays, and public holidays.
* In rare cases, the stock may be out of stock because the stock is shared with other sales sites.
* TokyoStore will ship as soon as possible, but it may take 3 to 7 business days to prepare for shipping depending on the ordered item.
Thank you for your understanding.
* TokyoStore does not collect any local duties, taxes or fees on international orders.
for countries that apply sales taxes and / or customs duties (esp. european countries), if applicable, those charges will be payable to local authorities before delivery.