Description
Hinoki cypress traditional bath chair made in Japan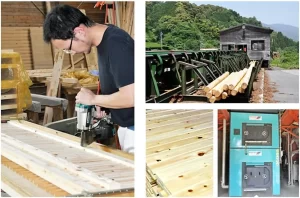 Size: About width 10.6 × depth 5.9 × height 7.9in
*Notes
After using Hinoki cypress, please dry it in a well-ventilated place. Hinoki cypress is a natural material.Therefore, there are surface hangnails and uneven surface processing.
It is a bath chair using Hinoki cypress from Kochi prefecture in Japan.
The refreshing scent of Hinoki cypress will make you feel like a hot spring every day.
Hinoki cypress items made in Japan, one by one handcrafted by craftsmen.
You can use it with confidence because it uses unpainted Japanese cypress wood.
Please enjoy the refreshing scent unique to unpainted.
You will enjoy taking a bath.
* As each item is handmade one by one, there may be slight differences in color, shape, and size.
* Depending on your device and viewing environment, the color and texture of the photo may look slightly different from the actual one.
Thank you for your understanding.
* TokyoStore is closed on saturdays, sundays, and public holidays.
* in rare cases, the stock may be out of stock because the stock is shared with other sales sites.
* TokyoStore will ship as soon as possible, but it may take 3 to 5 business days to prepare for shipping depending on the ordered item.
Thank you for your understanding.
* TokyoStore does not collect any local duties, taxes or fees on international orders.
for countries that apply sales taxes and / or customs duties (esp. european countries), if applicable, those charges will be payable to local authorities before delivery.